As a popular product in the business cell phone market currently, blackberry Curve series business cell phone received good reviews by numerous consumers. Believe it or not, blackberry is very likely to bring three new handsets. Recently, blackberry Apollo, the Pearl 9100 and Curve 8910 of mobile phone have more detailed parameter information that has been exposure. as for the authenticity of these news, we are not sure currently. However, you can have a look if you are interested.
Blackberry Apollo
According to report, the phone was named blackberry Apollo. As the latest product of blackberry Curve series, blackberry Apollo inherits the classic design of QWERTY keyboard, and features a piece of display screen with HVGA resolution level. As for the hardware, this phone will adopt 800MHz frequency processor, 512MB RAM, and equipped with a medal for 5-megapixel camera. In addition, blackberry Apollo will also have Functions such as GPS, NFC (Near Field Communication) and the Bluetooth 2.1.
Blackberry Pearl 9100
The news of blackberry 9100 have exposure as early as 2008, however, it is not able to form until now. It seems that the configuration advantages are not reflected. The phone is continued to use the style of bar phone, which is different from the previous guess of flip phone design.
Blackberry 9100comes with a 256MB RAM, supports GPS and Wi-Fi, adopts 5.0 version of the operating system, and equipped with 360 * 400 LCD screen. Besides, it is equipped with 3.2 million pixels of cameras, which support auto-focus and anti-shake feature.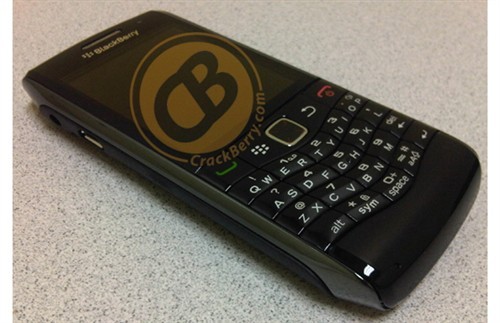 Blackberry Curve 8910
Actually, Blackberry 8910 is the upgrade edition of blackberry 8900. The development point is supporting touch screen and adopting operating system 5.0.0.4 +. This phone also equipped with 360 * 400 LCD screen, built-in 320 million pixels, support auto-focus camera and equipped with a flash. It also supports high speed Micro USB and Bluetooth 2.1., GPS and Wi-Fi.
However, more information about these three blackberry phones still hasn't been disclosed out, and time-to-market and price is still unknown. If you are interested, you can pay attention to the related news.